Making more great relationships!
 
Find out why so many choose to make the drive to O'Hara Chrysler and purchase locally. 

 Community driven! 
Your Hometown Dealer for life!
Owner John Akens congratulating Superintendent  Mark Haag on their new minivan purchase.
Congratulations  Onsted Community Schools on your brand new 2013 Dodge Grand Caravan!

Thank you for having the confidence in O'Hara's team and our great product!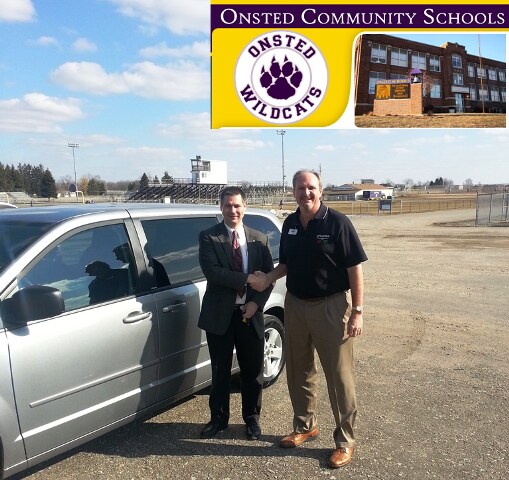 Our Newest Member of Great Customer's Here at O'Hara Chrysler -
People of all ages love big toys!!