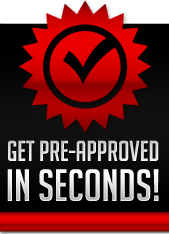 Look no further for financing options

Low Credit Score

Bankruptcy

Minimum Income

Short job time

Self Employed

Little or no cash out of pocket


O'Hara Chrysler values and understands every need and any exceptional situation.

We ensure each person gets the best finance options available, we have local and national banks that we work with on a regular basis.  Many options available for every credit situation. 

We also have a huge selection of "a- list, late model, low mileage pre-owned inventory to choose from.

Good credit - Bad Credit or No credit - O'Hara Chrysler has the right car for the right price.
 
With just a few minutes of your time, you can be pre-approved.

Click on the following link to our secure on line credit application.